Kabadi Federation of Uganda (KFU)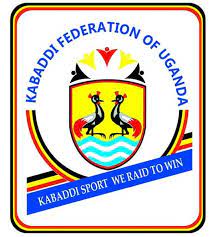 Kabaddi is a combative contact team sport played between two teams of seven players each and can be played by men and women. The objective of the game is to simply score more points than the opposition team within the allotted time. To do this, each team must attempt to score points by both attacking and defending.
Basic Rules:
• Each team shall consist of no more than 12 players with only 7 taking to the field at a time.
• To win a point when raiding, the raider must take a breath and run into the opposition's half and tag one or more members of the opposing team and then return to their own half of the pitch before inhaling again.
• To prove that another breath hasn't been taken, the rider must continue to repeatedly yell the word 'Kabaddi'.
• Teams score one point for each opponent that they put out of the game. Putting an opponent out (and thus scoring a point) is done in different ways. When attacking, this is done by the raider touching opposition members, putting them out. When defending, it is done by preventing the raider returning to their own half.
Duration:
The duration of the match is two halves of 20 minutes with a half time break of 5 minutes.
Player and Equipment:
The Kabaddi playing surface measures 13m x 10m and is separated into two halves by a white line, one team occupying each half. Kabaddi is a game that needs no special equipment, clothing or accessories, ensuring it is a game that is open to everyone.
Kabaddi in Uganda:
The sport of Kabaddi was introduced in Uganda in 2017 and in 2019 Kabaddi Federation of Uganda registered with National Council of Sport as the body mandated to promote the sport of Kabaddi in Uganda. Internationally, Kabaddi Federation of Uganda is affiliated to the International Kabaddi Federation in India.
Some of the Kabaddi Federation of Uganda National calendar events include:
-National Schools Kabaddi Championships
-Uganda Pro Kabaddi League
-Federation Cup
PRESIDENT:
Aminah Buyinza
SECRETARY:
Edgar Mujuni
ADDRESS:
Matugga
P.O Box 34552 Kampala
E: secretary.general@kabaddiug.com, kabaddifederationofuganda2017@gmail.com
W:www.kabaddifu.co.ug