Uganda Taekwondo Federation (UTF)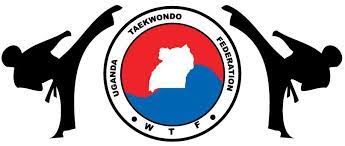 PRESIDENT:
Marvin Baryaruha
GENERAL SECRETARY:
Aujo Judith Onoria
ADDRESS:
P.O Box 70144 Kampala Uganda
E: info@ugtkdf.com, ugtkd@yahoo.com
W: http://uganda-taekwondo-federation.blogspot.com/
HISTORY OF TAEKWONDO IN UGANDA
Uganda was one of the very first countries to practice Taekwondo in Africa, besides Ivory Coast and Egypt. The Korean martial art was introduced in Uganda in 1969 when Master Nam Suk Kim from South Korea was invited to teach self-defence techniques to officers and men of Uganda Prisons. Ever since, Uganda Prisons Headquarters in Luzira has been the seat of Taekwondo in the country. Over the years, Uganda has hosted a number of Korean masters who have greatly contributed to the development of the sport at national level, including Master Pak, trainer of Uganda Police Force in the 70s, and Master Lee, founder of the Lee Training Centre at Kisugu, in the suburbs of Kampala, and national coach, who has trained generations of Ugandan martial artist since the early 90s.

Uganda is proud of having won the first medal for Africa in an international Taekwondo competition. Welterweight athlete Odut A. F. won a bronze medal at the 2nd World Taekwondo Championship held in Seoul in 1975. The first African woman to be awarded Black-belt in Taekwondo, Ms Adeke, is also Ugandan.

More recently, Ugandan athletes have participated in international Taekwondo in Kenya, South Africa, Libya, Algeria, Malaysia and Turkey, and put up impressive performances.

UGANDA TAEKWONDO FEDERATION
Uganda Taekwondo Association (UTA) was founded in the early 70s, and by 1973, its Chairperson and former Commissioner of Uganda Prisons, Mr Etima, was elected to the World Taekwondo Federation Executive Committee.

Uganda Taekwondo Association became a Federation in 2004, given the growing number of affiliate clubs and desire to adopt international standards of sports management. Uganda Taekwondo Federation (UTF) is affiliated to the World Taekwondo Federation (WTF), with headquarters in Seoul, South Korea, and to the Africa Taekwondo Union (AFTU), whose seat is in Cairo, Egypt.
All Taekwondo competitions, junior and senior, organised or sanctioned by the UTF in Uganda, are governed in accordance with WTF rules and regulations. Our Vision is nurturing a fit, healthy and sane society through commitment to the practice of Taekwondo. Our Mission is promoting Taekwondo in Uganda as sport and lifestyle by opening up 'do jangs' (Taekwondo gyms) and encouraging massive participation countrywide.

UTF is led by an Executive Committee, elected for a four-year term of office, in line with the Olympic movement requirements, with a President, Vice-President, Secretary General, Assistant Secretary General, Treasurer and Organising Secretary. These officials are assisted by a five other Committee Members who take charge of the Technical, Medical, Disciplinary and Organising Sub-Committees.

UTF is made up of affiliate Taekwondo clubs based in different major towns of Uganda, such as Kampala, Gulu, Arua, Jinja, Lira and Tororo. Member clubs pay affiliation fees and take part in an annual national league and several open competitions under UTF patronage. Star athletes from the various clubs are given an opportunity to represent Uganda in regional and international championships. The affiliate clubs also benefit from quality technical guidance dispensed by WTF approved coaches and referees, as well as the distribution of special Taekwondo sports equipment.